I went to spend a weekend with a friend last April, for those who don't know about it, the Muralla Roja is a building by Ricardo Bofill built in 1973, in Calpe (Alicante). In my case, I had heard about the Muralla Roja for a long time and it impressed me to have it so close and when I saw that we could rent a flat I started looking for dates that would fit us .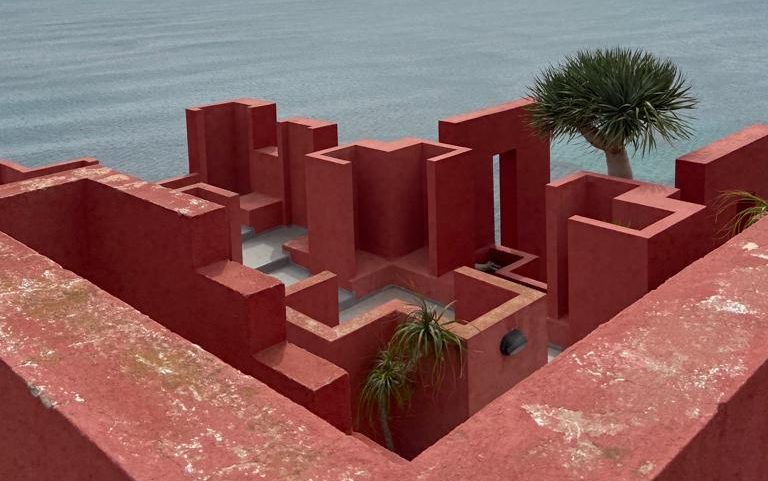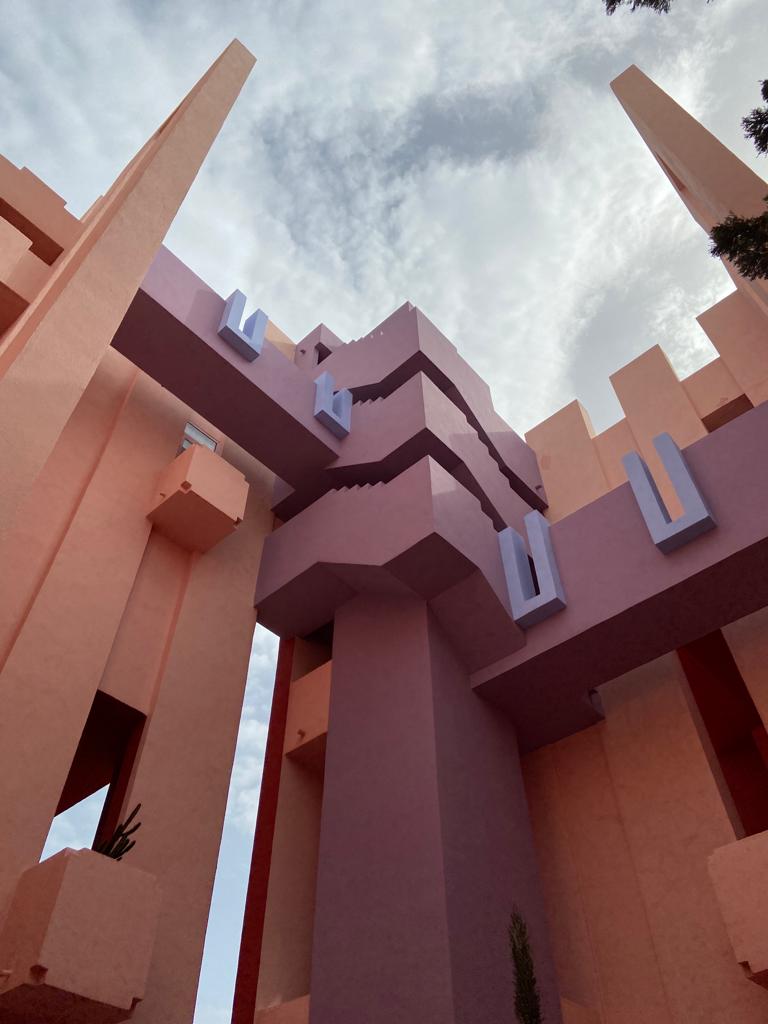 The building constitutes a clear reference to the popular architecture of the Arab Mediterranean, specifically to the adobe towers of North Africa. It is like a fortress that marks its silhouette following the slopes of the rocky cliff.

I didn't believe it until they gave us the keys and we entered, no photo can explain having that building in front of you, getting lost in it to look for your apartment and hallucinate with every minute detail. You just died going up and down stairs and it seems impossible to see it in its entirety.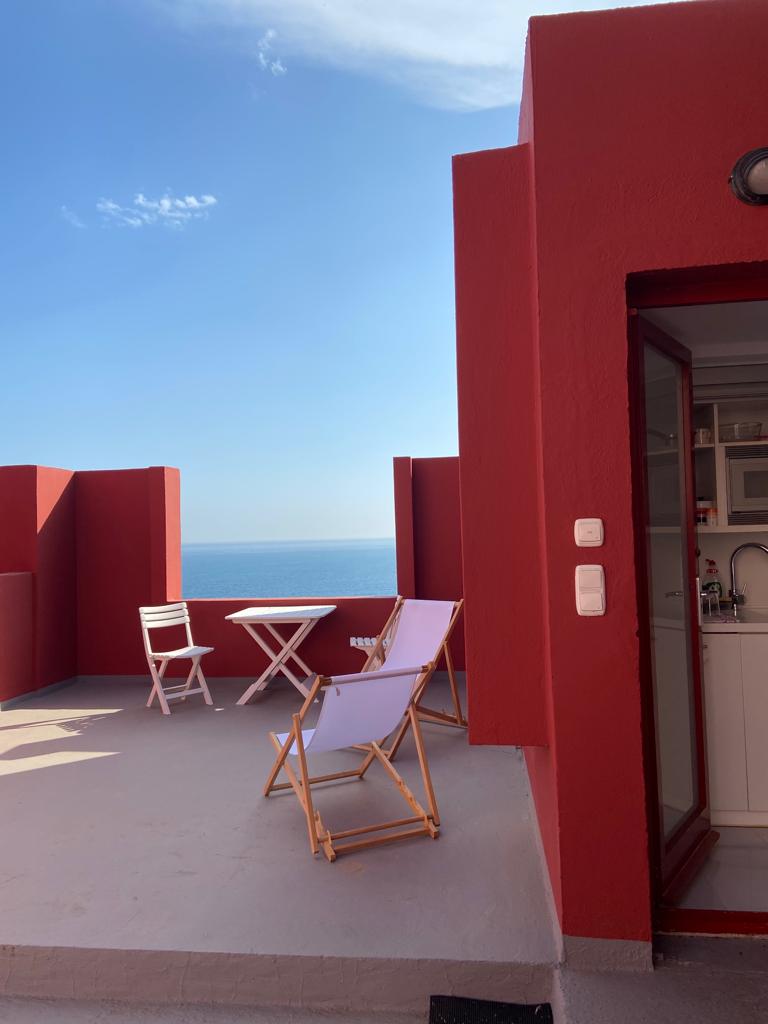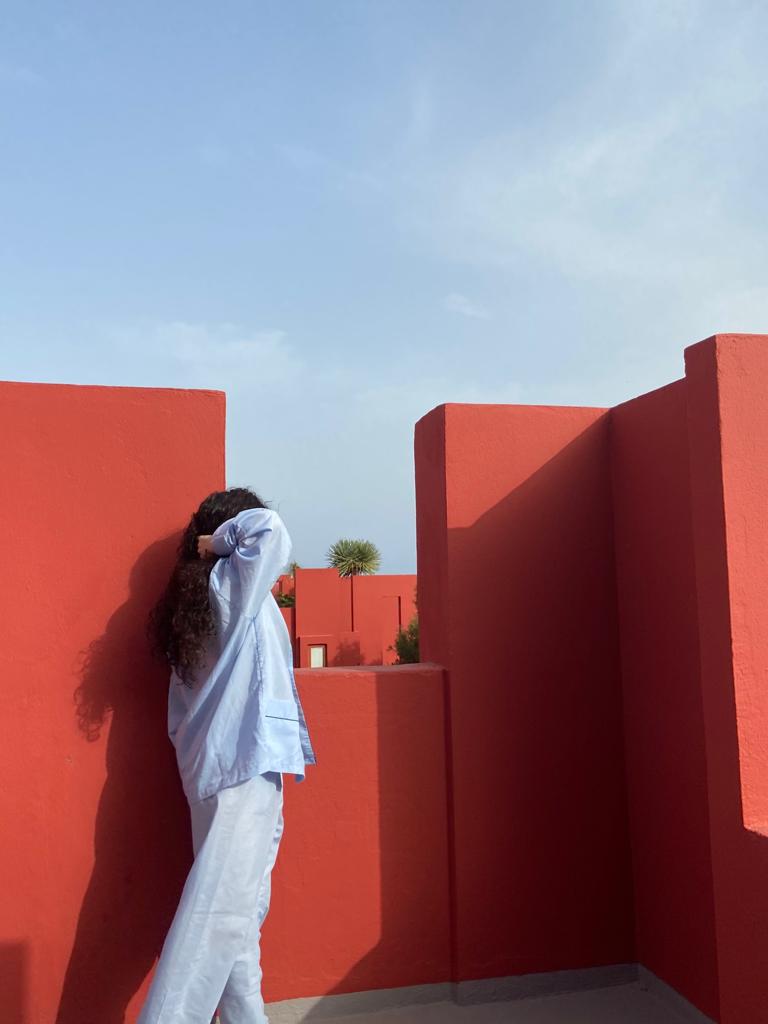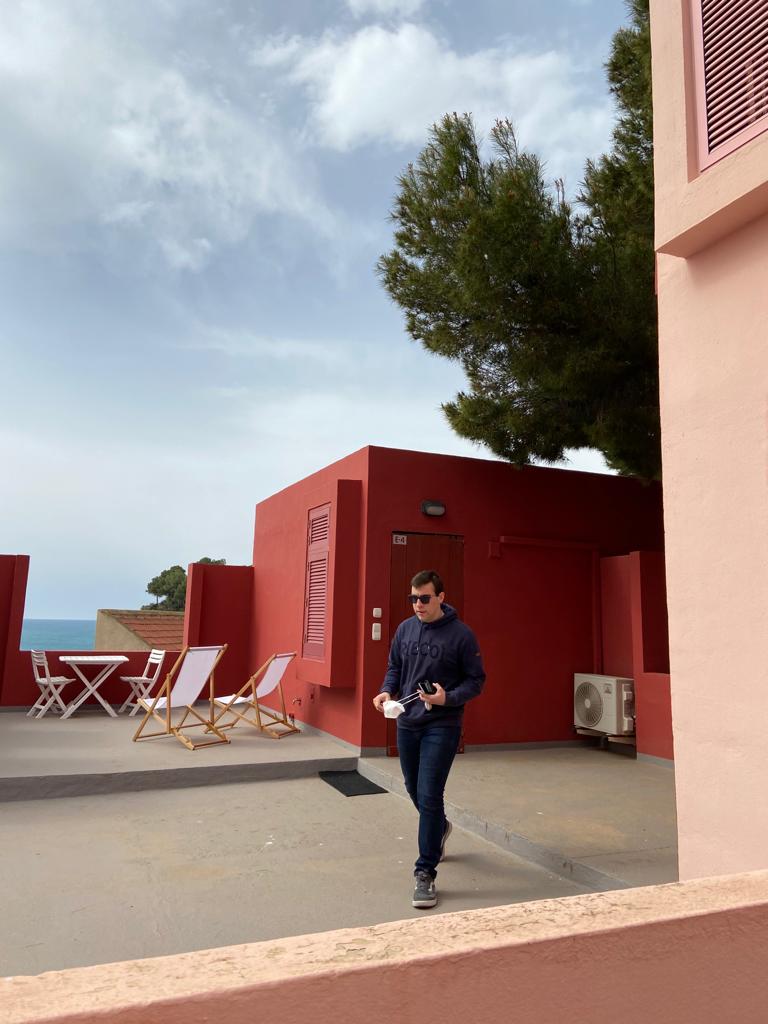 It is not only the building that fascinates, it is also in front of a cliff overlooking the Peñon de Calpe from which waking up at 6 is worth it to see the sunrise. Our apartment had a beautiful location with a small balcony with hammocks. The most distinctive aspect in my opinion is that the best views are common, instead of taking advantage of the land to obtain the maximum benefit, it prefers to make a labyrinth with amazing views and full of common spaces. That way of building inspires and excites me like none have ever done before.