It's the church of Grao de Gandia, which was built in 1962 due to the destruction of the previous one in the Spanish Civil War.
The site on which the construction is decided is on a ledge over the sea with two of its fronts next to the water. Thus, it is situated in a privileged position that stands out in the port complex.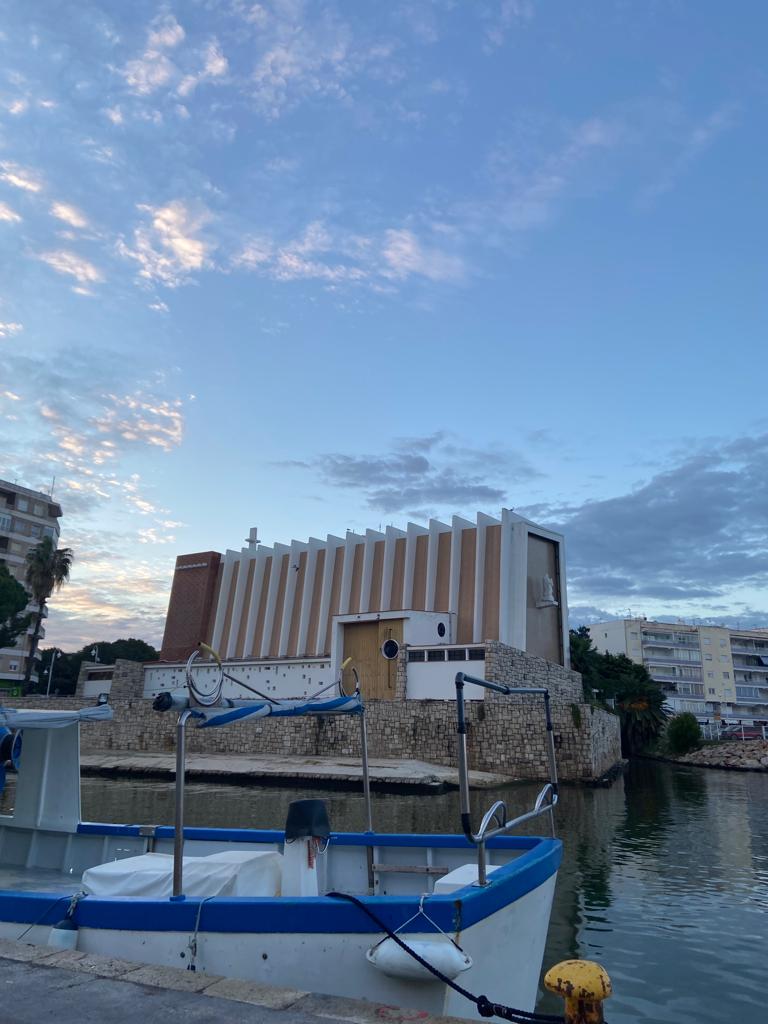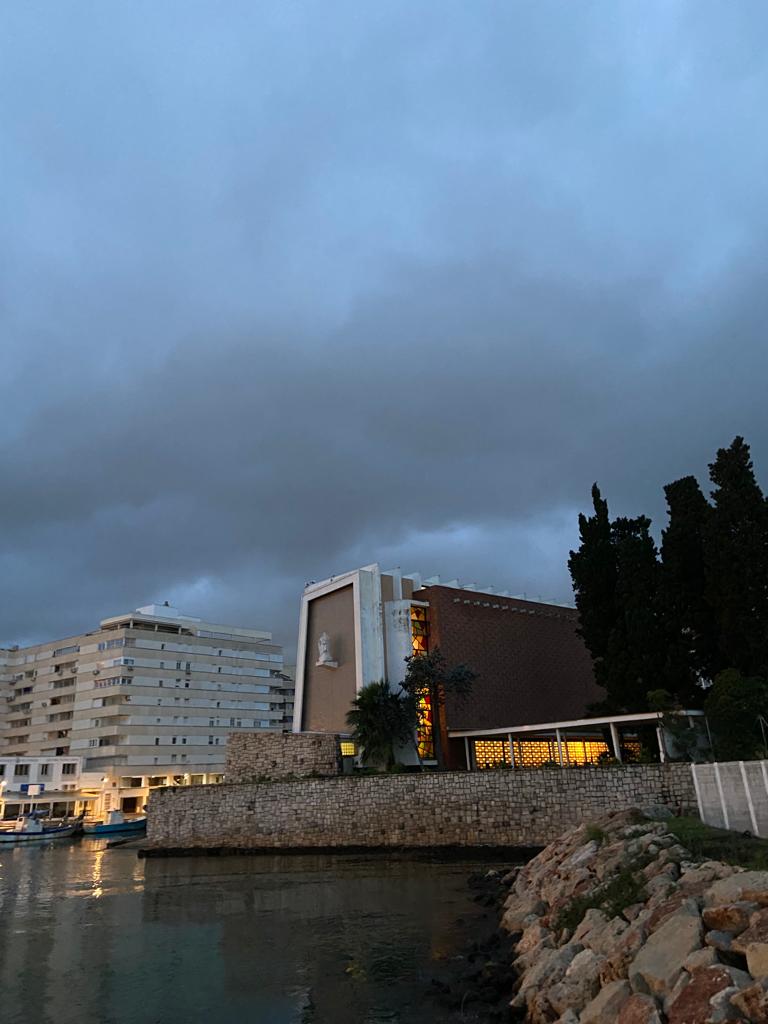 It represents contemporary Valencian architecture, designed by Gonzalo Echegaray, Eduardo Torroja and Joaquín Nadal, which includes a free-standing bell tower, a cloister and an abbey house.
The work reflects the strong will to innovate in design and construction and deals with the improvement of reinforced concrete.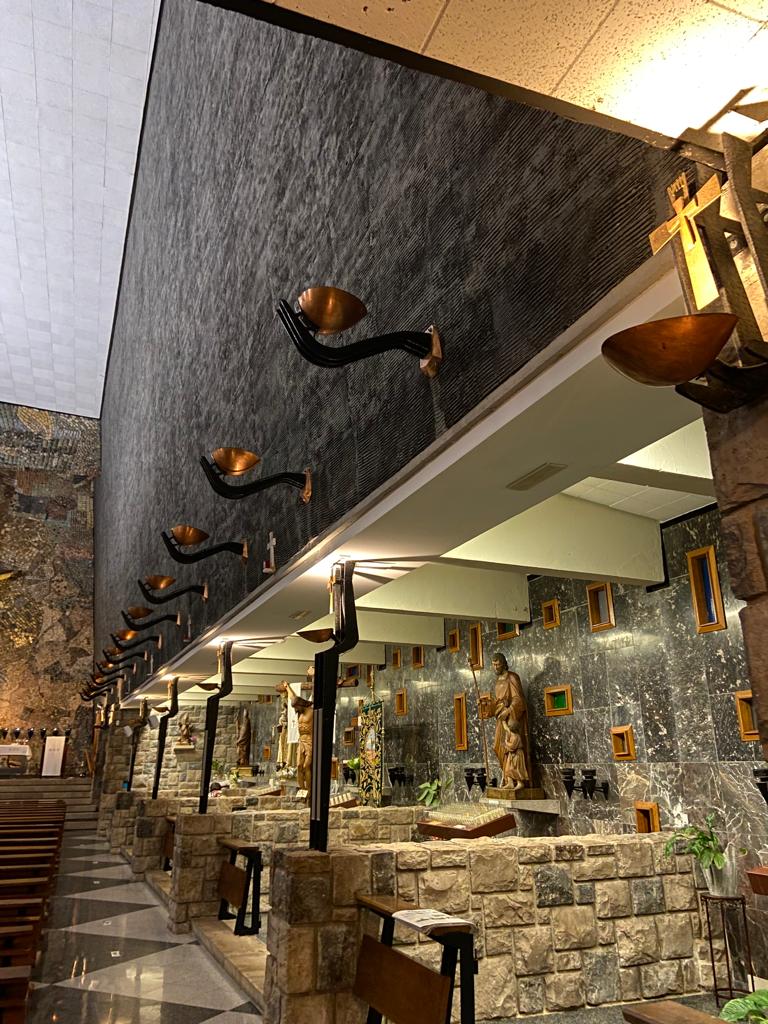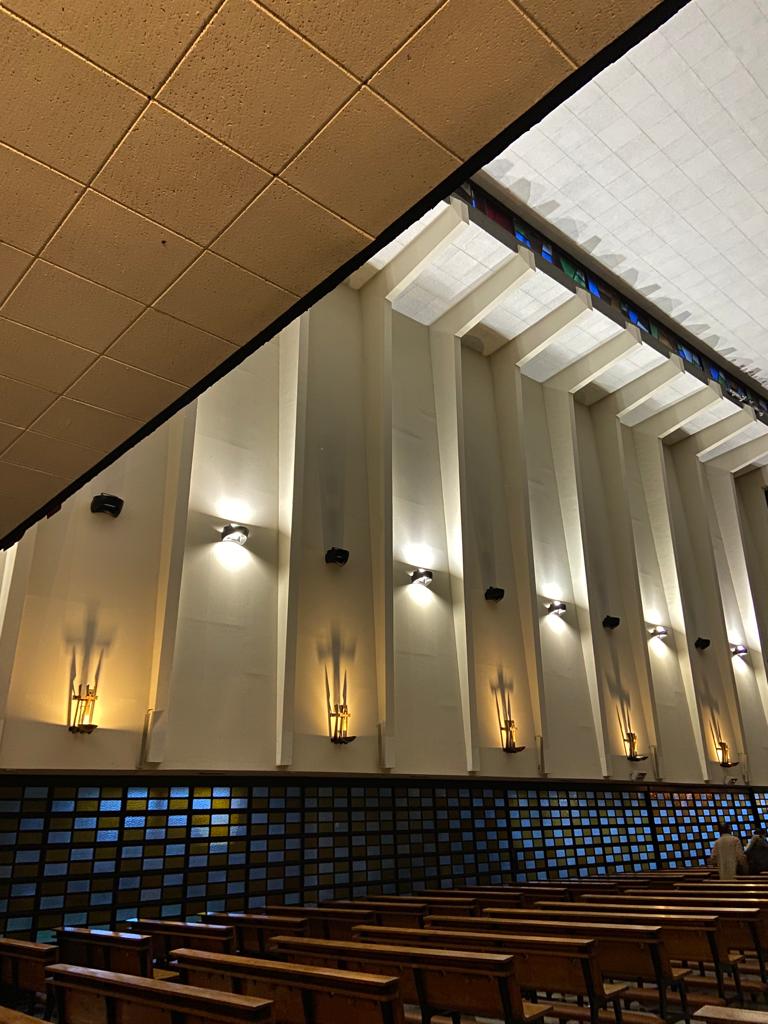 This is the church in which I grew up and I was baptized, I have always seen it different from the others but until recently I had not trusted the architectural value that it has both for its location and for how risky it is for its time. It is a wonderful space to visit and admire.